At Wilson Davies & Co Solicitors we understand that the loss of a loved one is one of the most difficult and challenging experiences in life.

As solicitors with a wealth of experience dealing with probate and estate administration, you can rest assured that your case will be handled with the utmost sensitivity and compassion.



As specialist solicitors, we use our expertise to complete the administration process swiftly and efficiently, and to the correct standard. As all cases are difference, we tailor our services to meet your specific requirements.


| | |
| --- | --- |
| | We offer a fixed fee for a 'grant only' service, which means we will complete the application for the grant of representation only, but not any other administration activities |
| | |
| --- | --- |
| | We also offer a 'full administration' service, which means we will undertake the entire administration of the estate from beginning to end, including the preparation of final estate accounts and distribution to beneficiaries. |


Please refer to Fees for information about legal costs and disbursements for our probate and administration services

For further information about the probate and administration process please see our Guide to Probate and Administration



Contentious probate refers to a dispute, often between family members, arising over a person's estate following their death. Claims against an estate may be made by disinherited family members, or dependents of the deceased who may have been left out of the Will or believe they have been left an insufficient legacy under the Will or intestacy. Certain classes of individuals are automatically allowed to challenge an estate if provision is not made for them from an estate.

Wilson Davies & Co Solicitors can advise and represent you on all matters of contentious probate whether you are an Executor defending a claim, or a beneficiary / potential beneficiary making a claim. If you think that you might have a claim it is important that you seek legal advice promptly as there are strict time limits for some legal proceedings.



We offer a fixed fee appointment with an experienced contentious probate solicitor where we will provide you with preliminary and essential advice about your case. This appointment will last for approximately 1 hour and is charged at £120.00 plus VAT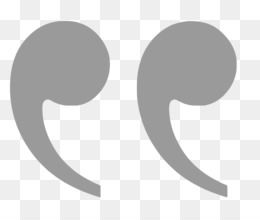 Helpful and compassionate to me at this very difficult time
Mrs W